Aluminium Products that we Install and Manufacture.
Peterborough Windows & Doors have noticed that aluminium windows and doors are gaining popularity throughout the home improvement world. Aluminium windows and doors have become extremely popular not just within the commercial complexes but within the home environments also. Many homeowners now understand the performance that aluminium windows and doors can offer. Not forgetting the beautiful styles that can be created providing that ultimate look that any home will desire.
We believe that this surge in aluminium doors and windows is due to home improvements programs showing how a home can be easily opened up creating the ultimate property. This is why we at Peterborough Windows & Doors have created this blog to illustrate how we could quite easily convert your Peterborough house into a stunning, modern home!
Latest trends in Aluminium Windows & Doors!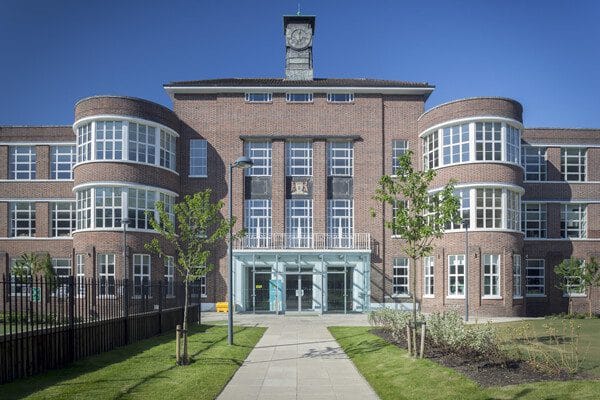 Slim Line Aluminium Windows
If you are looking to refurbish your heritage home whether it's a listed building or a large scale property, then our slim line aluminium windows are ideal for you. Many heritage or old style builds have planning constraints, this prevents many new style uPVC windows from being installed. This is mainly due to the large sightlines in these windows, which can be overcome with our ultra slim line aluminium windows.
These aluminium windows can be manufactured to replicate a series of horizontal lines within the window creating a heritage look. Aluminium windows can installed as a single window or joint together creating an extremely large aluminium window.
The benefits of aluminium windows far exceed the benefits of any other window material. These windows don't just look much better than uPVC, but are far warmer too.
Manufactured using the latest technologies ensures that these windows reduced thermal transmittance, therefore enhancing the overall U-Value. Aluminium heritage style windows are available in a huge range of colours. They can also be manufactured in dual colour offering a different colour inside to outside your home.
These stunning Heritage aluminium windows can be manufactured to the following profiles:
Fixed windows
Single or double sash, side hung open out casements
Top hung open out casements
Polyamide thermal break provides enhanced thermal performance
Designed as a direct replacement for steel windows
Aluminium Casement Windows
These aluminium casement windows are ideal for either residential properties or small commercial buildings. Casement windows can be created in aluminium offering elegance whilst show the styling of traditional timber windows. Our aluminium casement windows are ideal for both homes and office buildings.
Our aluminium casement windows are manufactured by utilising the Smart's innovative thermally broken technologies, creating the perfect barrier between the outside cold air and the warm air within the home. By significantly reducing the thermal transmittance whilst enhancing the overall U-Value makes these aluminium casement windows perfect for any house owner.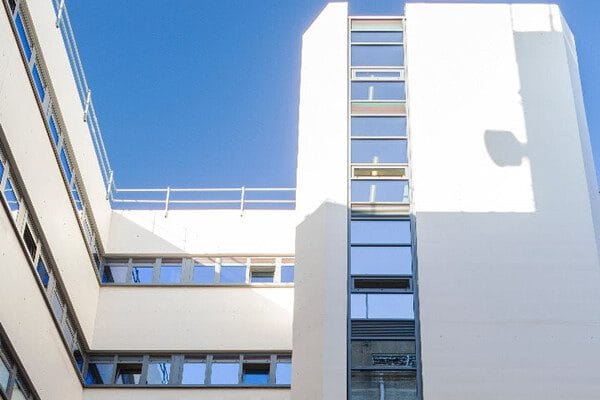 Aluminium Eco-Futural (Tilt and Turn) Windows
These stunning aluminium windows are extremely versatile offering high performance commercial windows. These windows offer tilt turn, pivot casement, even fixed or open out casement windows.
These stunning aluminium windows are available in a huge range of either standard or non-standard colours. These colours include metallic, dual colours, not forgetting a range of outstanding finishes.
Due to their outstanding thermal performance, you can expect reduced energy bills as well as stunning windows.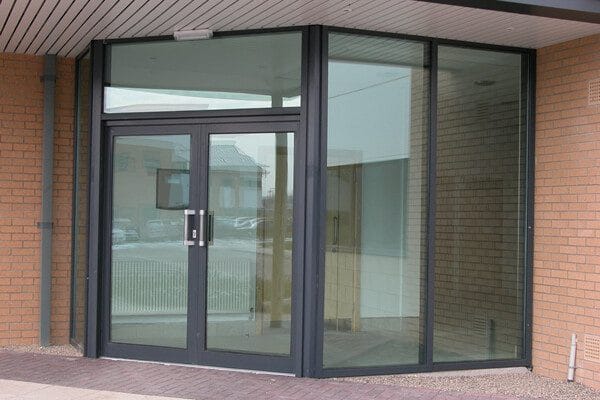 Shop-line (Commercial Doors and Screens).
If you have a commercial business such as an office building or a local shop, then we offer a great range of aluminium doors and screens ideal for you.
Our Shop-line solutions combine the benefits of our off-site design and manufacturing with on-site installation. The screen modules are constructed off site in the manufacturing warehouse, then joined together on-site using self-tapping screws. These aluminium doors can be easily assembled on site by clipping the mullions together forming a continuous screen. The robustness of this aluminium modules allows slim sightlines of only 50mm. Manufactured with the UK weather in mind, these aluminium doors are modules are corrosion resistant against the atmosphere and electrolytic degradation.
Aluminium Bi-folding Doors
Aluminium bi-folding doors are ideal for any domestic property whether is a replacement sliding doors or even to open up a full wall within a conservatory. Bifold doors have become increasingly popular as they create the most beautiful openings bringing the garden into your home.
For commercial businesses aluminium bi-folding doors can be the perfect solution such as a bar, café or even a restaurant. Whilst creating a perfect fully glazed screen which lightens a property while the door is closed. Not forgetting protection from the weather. These doors can be easily opened with a simple glide, generating an entire opening to enjoy the warmer weather.
Our aluminium bi-fold doors offer a range of opening configurations that will suit any household. With an internal or external sash fold, allows the door sashes to either open into the room our outside your home. On one end of the bi-fold door there will be an entrance or traffic door. This door can be opened individually without disturbing the other doors, for quick access.
We recommend the aluminium bi-fold door due to its ultra slim lines and outstanding functionality. The aluminium bi-folding doors are gaining popularity as they enhance the look of any home.
Aluminium Patio Doors
These stunning aluminium patio doors offer the same performance and outstanding looks of the aluminium bi-fold doors. They also offer the same robustness, performance, not getting the thermal performance.
These aluminium patio doors are ideal for residential properties which simply wish to provide a larger opening and maximise lighting. Or a commercial building which requires a large opening entrance whilst offering a stunning unconstrained view.
Aluminium patio doors are manufactured to offer maximum strength and weather resistance. These Aluminium patio doors have outstanding U- Values due to their extended polyamide thermal break. This simply means that they will maintain room temperature during the winter period whilst keeping the home cool during the hot summer!