UPVC Windows Stamford
Stamford homeowners can enjoy all of the remunerations which replacement uPVC windows will bring to your home.
Our replacement windows are extremely low-maintenance all they require is an occasional wipe down with a damp cloth.  These uPVC windows are extremely resilient so they will never fade, rust or rot, they will never need to be repainted. These windows are ideal for any home in Stamford. We offer a whole range of uPVC window styles, all windows are made to measure, designed using are latest state of the art window technology. We offer the greatest range of uPVC windows and doors making us the industry leader for double glazing within the Stamford area.
All windows are available in a huge range of colours and styles which will best suite your Stamford home. Our windows have noise reduction, increased insulation, maintenance free, never forgetting our high security locking mechanism. With the highest quality insulation and security products, these UPVC windows will not only keep your Stamford home snug and warm, but also safe and secure from intruders.
Old windows gradually lose their charm and reveal drawbacks like a drab appearance, insufficient weather resistance, excessive noise intrusion, and bloated energy bills. The shining solution to these woes lies in high-quality UPVC windows, which can lead to a mighty improvement in functionality and significantly boost your property value, making your home a hot commodity on the market.
Verticle Sliding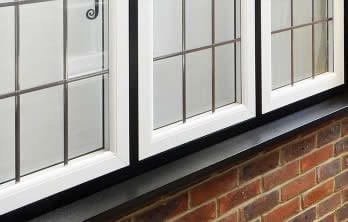 Replacement uPVC vertical sliding sash windows, combines the traditional Stamford home look,  while using the a modern window materials.
Tilt & Turn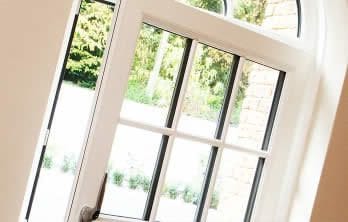 Our Tilt and Turn uPVC windows, offer flexibility and style in a wide range of designs and window options. Read more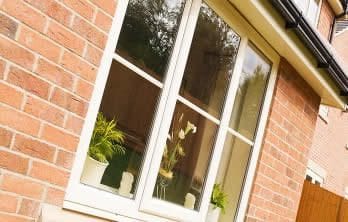 Replacement uPVC casement windows are the most popular window design, offering security and energy efficiency. Read more
Bay & Bow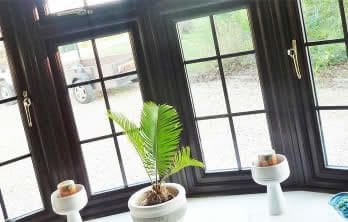 The Bay and Bow uPVC windows offer the traditional look, while providing more light and space in your home.
The Best UPVC Windows in Stamford
Think UPVC, enlist the best: Liniar and Profile 22 windows. Renowned for their 'staying power,' these brands are a testament to longevity and performance. Assessed by the British Fenestration Rating Council (BFRC), the windows from these leading brands promise energy efficiency. With these windows installed, you can say a firm goodbye to winters chills, not forgetting those summers spent in a sweltering in the heat.
Modern Window Design
Our replacement uPVC windows are a blend of contemporary aesthetics and expert craftsmanship. Showcasing clean, sleek lines through the use of beveled edges, your windows provide a refreshingly modern appeal. Fancy a top or side hinge? Prefer a tilt-and-turn feature or trickle vents? With a myriad of hinge options at your disposal, you're in control of your window functionality.
Safety and Security Features
We know how much your peace of mind matters. That's why our double glazing range of replacement windows includes an industry-standard security lock system. Sleep easy knowing that you and your loved ones are safe behind our tough and secure windows. Plus, we offer the option to incorporate fire escape features — safety is at the heart of all we do.
Aesthetics and Personalization
Want a color that matches your property's exterior design? Or perhaps you seek a finish that truly makes a statement. Either way, our varied array of color options and finishes ensures your windows fit seamlessly into your overall property aesthetics. With UPVC windows, it's all about personalizing them to your taste.
In Conclusion
Given the impressive benefits of UPVC windows — ranging from their stunning appearance, enhanced functionality, fantastic energy efficiency, and height-to-property-value — it's no wonder they're a go-to for savvy homeowners. Ready to bid farewell to your old windows and welcome the modern, sleek world of UPVC windows into your home?
We at Peterborough Doors are at your service. Reach out to us today to discuss your unique needs, and let's schedule a consultation. Together, we can transform your property one window at a time. Don't just dream about a home renovation. Make it a reality with Peterborough Doors.